We work to guarantee optimal product quality
Excel Foods is IFS Broker certified, a standard that was created to guarantee product safety and quality and fill the gap between production and distribution.
IFS verifies that all parties involved have established the necessary measures to ensure that their products and services comply with the agreed requirements, in terms of  Food Safety and Hygiene, Quality and Product Traceability.
As a certified company, we expect our suppliers to be certified to the standards recognised by GFSI (FSSC, BRC and IFS), thereby guaranteeing to ourselves and our customers that the quality and food safety requirements are met and maintained at all times.
In addition, we are part of the supply chain for organic products, with the Organic Certification that guarantees that we import and distribute  organic certified foods.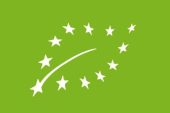 When all processes work in a consistent way, the result is a suitable and safe product
Transparency and traceability of our products
Our longstanding experience in the industry allows us to know and understand exactly the needs and requirements of our clients, which makes it possible to always select the best supply options and the quality required for our clients.
Product traceability has become a crucial industrial process. Our management system allows us to follow up from production and/or distribution to final delivery to our customers.
ARE YOU LOOKING FOR A TRUSTWORTHY SUPPLIER?
Our company guarantees the required quality standards and our aim as a company is to do our job from beginning to end